National Hunger and Homelessness Awareness Week
Main Content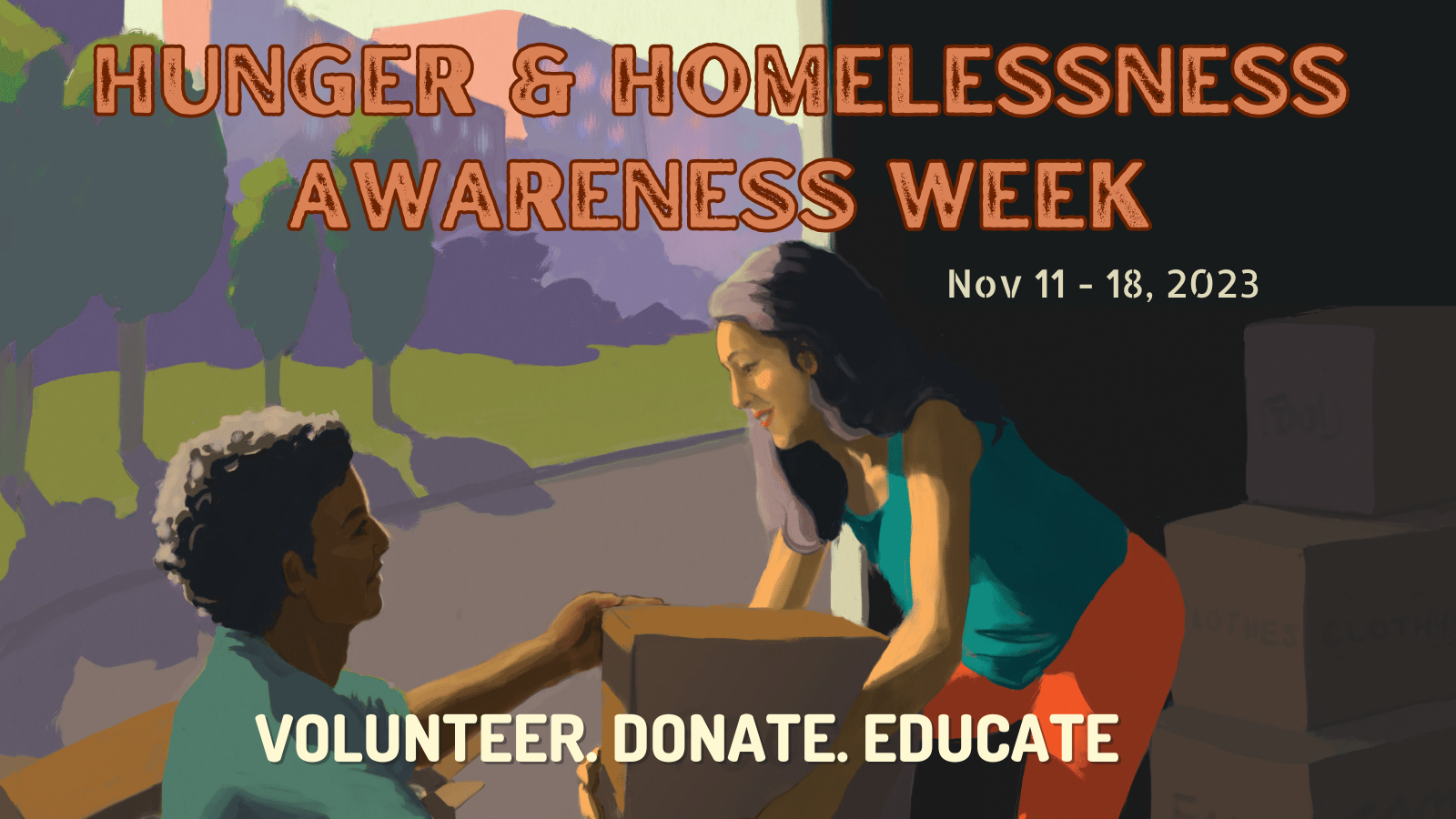 National Hunger & Homelessness Awareness Week, November 11 - 18, 2023
The Sustainability Office acknowledges all sustainability pillars but emphasizes the importance of the social pillar.
Social sustainability has multiple dimensions that include environmental justice, human health, resource security, education, peace, improving social relationships, inclusivity, and equality.
Sustainability doesn't stop at the environmental and economic level. Let's not forget our people!
If we are to end poverty, ensure healthy lives for all, ensure sanitation for all, and make cities and human settlements inclusive, safe, and resilient, we must explicitly address hunger and homelessness.
This year, Sustainability, the Black Resource Center, and the Office of Student Engagement are recognizing National Hunger and Homelessness Awareness Week from November 11th - 18th, 2023. Please join us in discussions around "seeing" homelessness and finding solutions to alleviate and end hunger and homelessness. 
SATURDAY, NOVEMBER 11
MONDAY, NOVEMBER 13
TUESDAY, NOVEMBER 14
WEDNESDAY, NOVEMBER 15
THURSDAY, NOVEMBER 16
FRIDAY, NOVEMBER 17