Pumpkin Smash
Main Content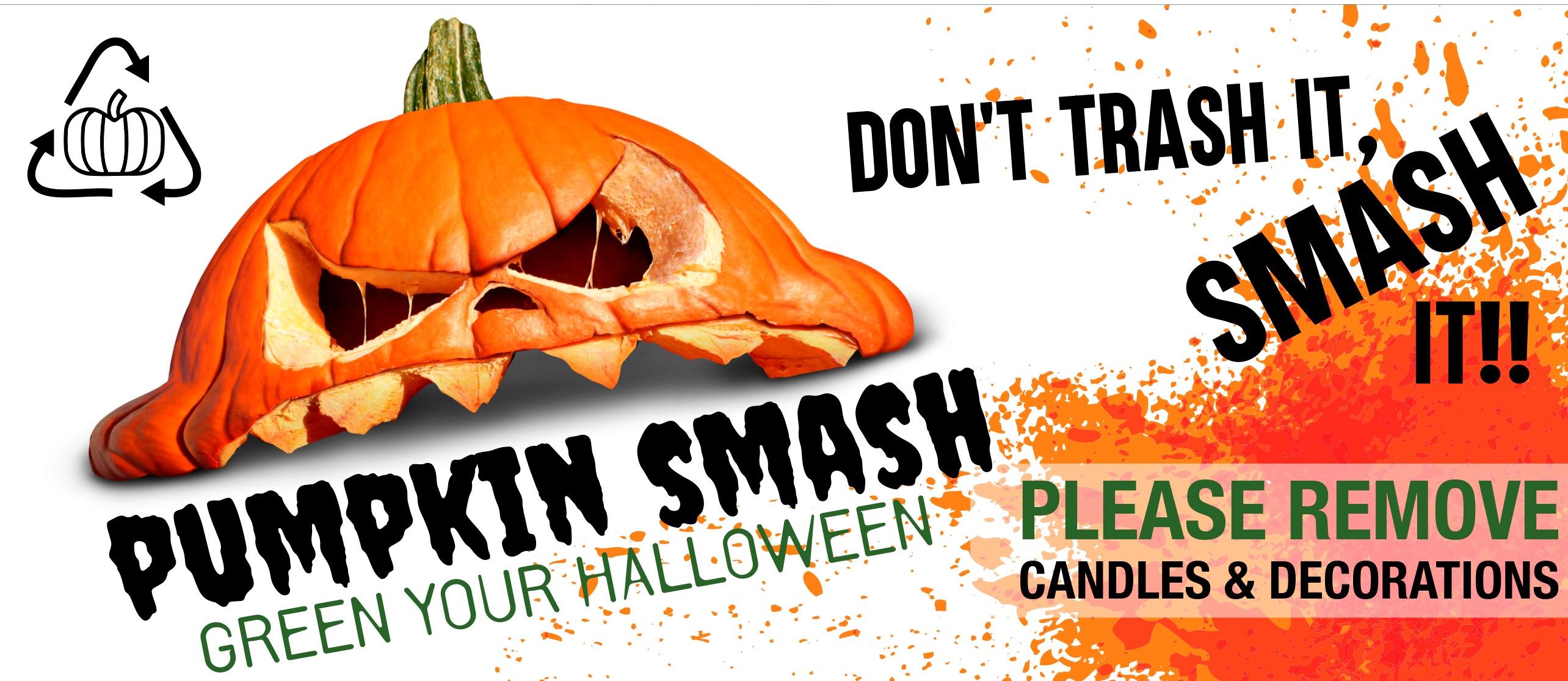 The Great Southern Illinois Pumpkin Smash
Don't Trash It, SMASH IT!
More than one billion pounds of pumpkins are grown in the U.S. every year, and after they've been used for Halloween decorations, pies, and jack-o'-lanterns, millions of them will end up in a landfill. We send as much as 40 percent of the food we produce to landfills—contributing to 14 percent of U.S. methane emissions every year. Pumpkins are 90% water which is great for our soil, not so good for landfills.
SIU Sustainability Office, SIU Student Sustainable Farm, Jackson County Health Department, and Green Earth Inc have partnered to host the first Southern Illinois Pumpkin Smash Event!
Help Compost More Pumpkins - Get Involved

!

 
When: Saturday, November 4th 9:00 AM – 12:00 PM 
Where: SIU Farms Service Center, 2704 Union Hill Rd, Carbondale, IL 62903
What: Pumpkin drop off and some hands-on pumpkin smashing activities will be offered in this fun and family friendly event! The resulting pumpkin remains will be hauled off to SIU's Forced Air Composting Facility on Pleasant Hill Road and kept out of the landfill.
This is a family friendly event! Bring your pumpkins and dress for outdoor fun and play! 
This event is rain or shine. Please dress for the weather!
Note: Pumpkins must be contaminate-free. Pumpkins must be free of candles, stickers, glitter, yarn, synthetic decorations.
Busy that day? No problem! There will also be a drop and go site!
This will be the first Pumpkin Smash event in Southern Illinois with hopes to make it an annual tradition!
We hope to see you there! Don't Trash It, Smash It!
Registration appreciated, but not required.
Register for the event here: https://forms.office.com/r/RwEdcDA3jG
Volunteers Sign up here: https://forms.office.com/r/bY4sLYdmAM
Contact Information: 
Aimee Lemrise, alemrise@siu.edu 
Angie Kuehl, 618-684-3143 Ext. 136, angiek@jchdonline.org