Saluki Green Action Team
Main Content

The Saluki Green Action team is made up of students, faculty and staff of SIU who are committed to helping make our community more sustainable, starting with energy and water conservation. Our team members educate themselves and their peers by taking simple actions and developing habits that make a big difference.
Our overall goal is to increase awareness of individual and group collective campus actions and to measurably reduce SIU's carbon footprint, working toward the goal of zero impact.
SGAT Meet-Ups for spring 2019
Join us to learn more about each month's theme and how YOU can take action to support a more sustainable SIU! All meet-ups will take place at noon in the Sustainability Hub (located near the bowling alley in the Student Center).
Friday, February 22
Tuesday, March 26
Wednesday, April 24
Individuals with disabilities are welcomed. Please call 618-453-4738 to request accommodations.
Think you have what it takes? Sign up today!

Signing up means that you'll receive a weekly email, similar to what you see on our "Take Action!" page.
BECOME A SALUKI GREEN ACTION TEAM MEMBER
SALUKIS TAKING ACTION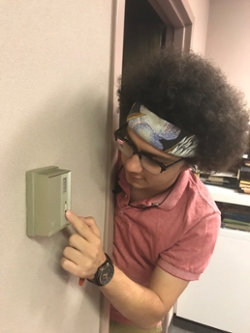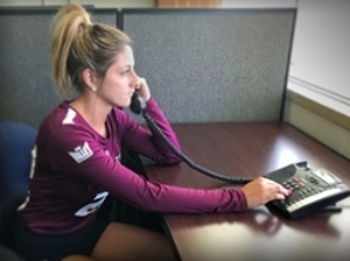 SIU Volleyball player Gabriella Shepherd shows us how easy it is to take action when reporting a maintenance issue! Good save!
Visit the Sustainability Office or the Innovation and Sustainability Hub in the Student Center to get a free reusable water bottle and conserve water today!