Take Action!
Main Content

Hello Saluki Green Action Team!
Did you know: New students will be coming to Carbondale next week?  We are so excited to welcome them to our campus, sustainability-style. 
Take Action:  Volunteer with the Sustainability Office and show the next generation of Salukis how to be sustainable in the home we call SIU. 
Handing out reusable water bottles at Light Up the Lake, 4- 8 p.m. on Thursday, Aug. 15. 

Making upcycled T-shirt crafts on Dawgs Nite Out,  8 – 10 p.m. on Saturday, Aug. 17. 

Assisting with compost efforts at the Watermelon Festival, 2 – 4p.m. on Sunday, Aug. 18.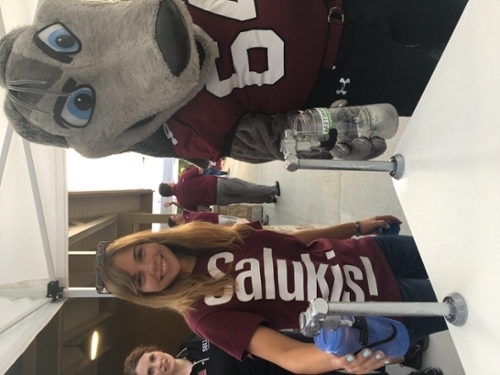 Pictured above left and right: Students handing out reusable water bottles and using the Water Dawg to fill them at Light Up the Lake.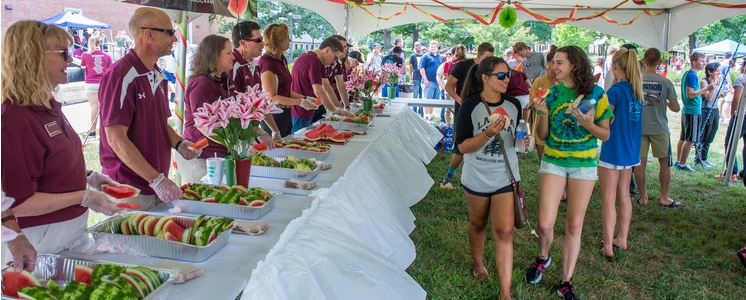 Pictured above: Watermelon Festival is a long-standing SIU tradition. In addition, we now compost the watermelon rinds!
All volunteer hours can count toward service hour requirements, including the Environmental Ambassador Award! 
Email sustainability@siu.edu or call 453-2846 to sign up!
Share our Facebook, Twitter, or Instagram posts! Invite your friends to sign up!
Keep up the great work,
Saluki Green Action Team
greenaction@siu.edu