Take Action!
Main Content

Hello Saluki Green Action Team!   
Did you know: Since the Saluki Green Action team began in 2017, over 900 Salukis have joined our team? 
Take Action: You are one of our members! Help us generate data and find out how much impact SGAT is having on campus. Help us by taking 3 minutes to fill out this survey. Everyone who completes the survey is entered into a drawing to win a solar-powered flashlight. It's a $40 prize! 

https://www.surveymonkey.com/r/P2MVL36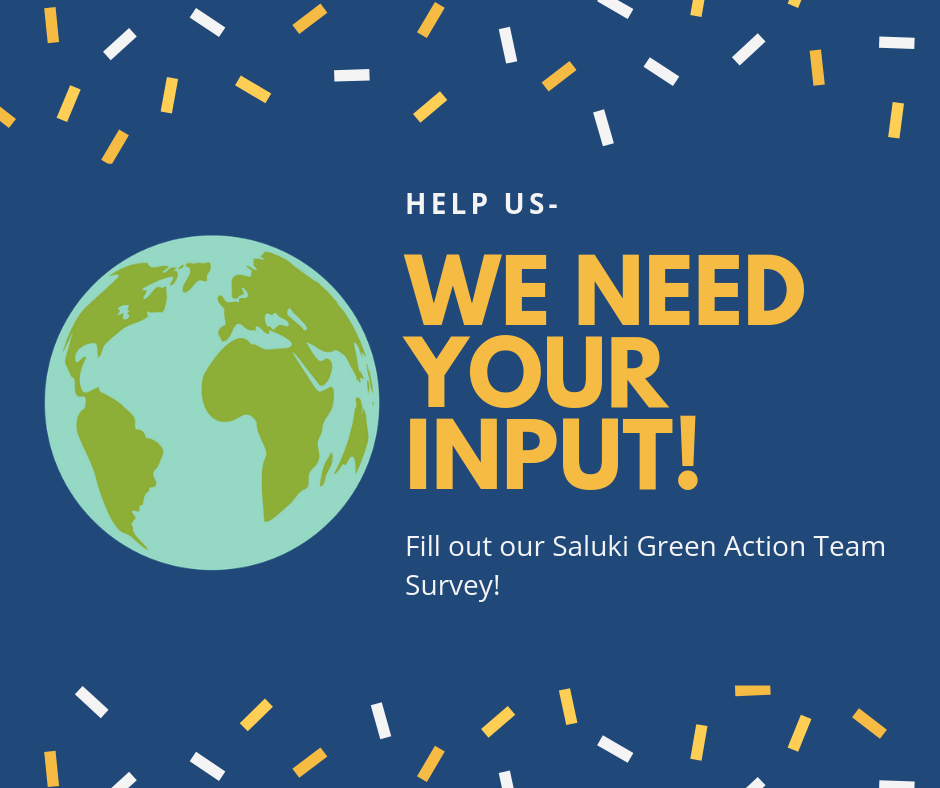 Helpl us, we need your input!
Fill out our Saluik Green Action Team Survey!
Also, come by our last SGAT meet up of the semester organized by one of our Sustainability Fellows, Alexis Myers, a senior graduating with a degree in public health.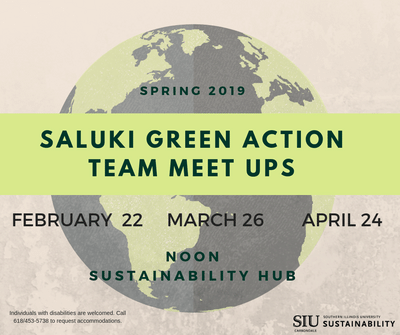 Spring 2019
Saluki Green Action Team Meet Ups
February 22, 2019
March 26, 2019
April 24, 2019
Share our Facebook, Twitter, or Instagram posts! Invite your friends to sign up!

Keep up the great work,  
Saluki Green Action Team 
greenaction@siu.edu