Take Action!
Main Content

Hello Saluki Green Action Team
Since Spring 2016, the University of Illinois Illini Lights Out initiative has saved over $14,000 and prevented 119 tons of carbon dioxide from entering the atmosphere just by turning the lights out one Friday night each month for the past three years.
Take Action: TURN IT OFF! Join us this Friday as we move through campus during our very own LIGHTS OUT event on April 19 from  5:30 – 7 p.m. We will be turning off lights that aren't being used and recording the number of lights we turn off to determine our overall impact!  
Number of lights turned off

X

average energy usage per bulb

X

hours in a weekend

=

total energy savings for that weekend.

Total energy savings

X

average cost per kw/hr in your region

=

total $ savings.

Using the

EPA's Greenhouse gas equivalencies calculator

, we will find our total emissions savings for that weekend!
You can sign up to receive credit as volunteer hours through the Center for Service Learning and Volunteerism. This event also counts toward the Environmental Ambassador Award!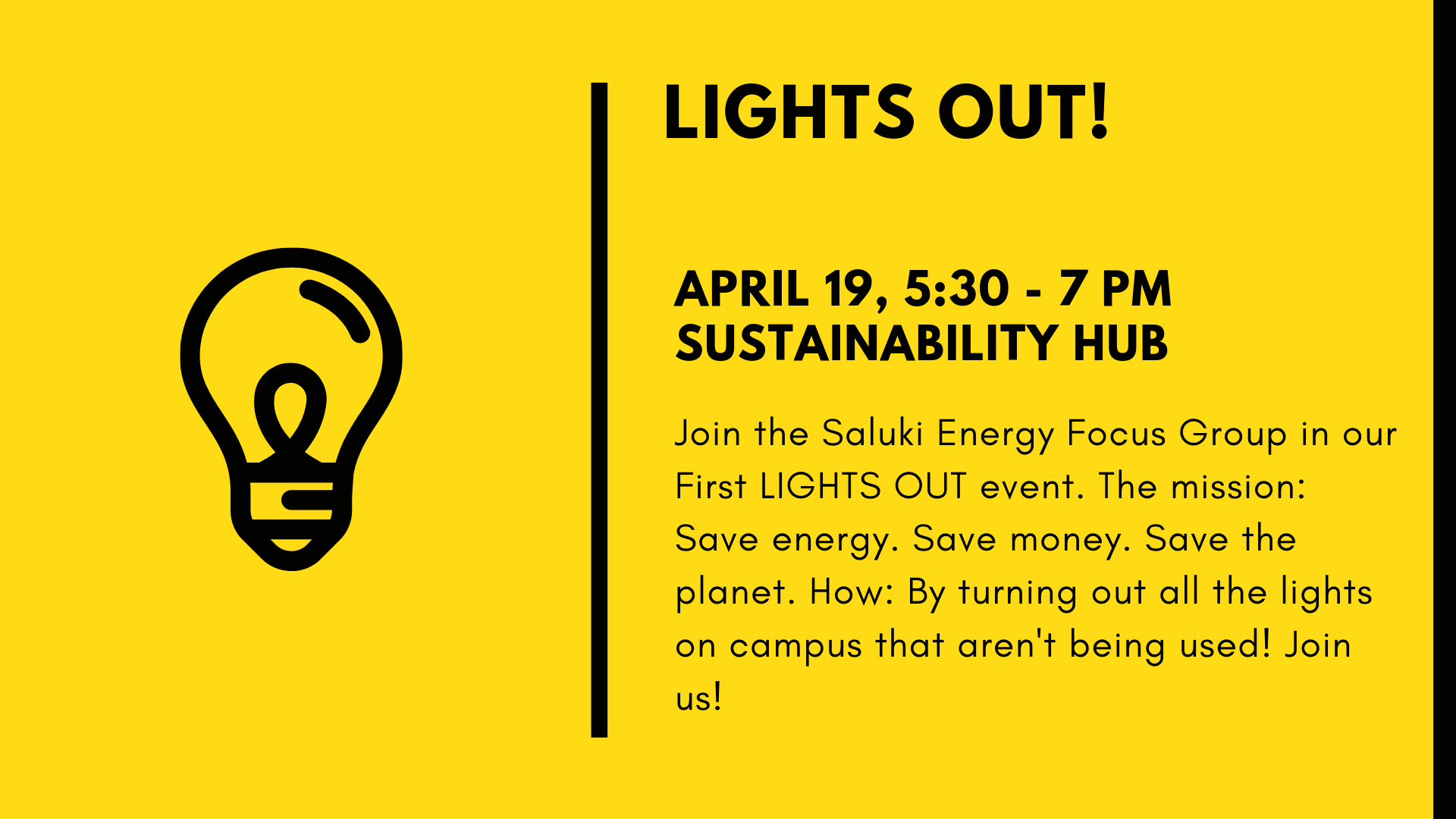 Lights Out!
April 19, 5:30 - 7 pm
Sustainability Hub
Join the Saluki Energy Focus Group in our First LIGHTS OUT event.
The mission: Save energy. Save money. Save the planet. 
How: By turning out all the lights on campus that aren't being used! Join us!
Share our Facebook, Twitter, or Instagram posts! Invite your friends to sign up!

Keep up the great work,  
Saluki Green Action Team 
greenaction@siu.edu