Take Action!
Main Content

Hello Saluki Green Action Team!   

Did you know: The United Nations Sustainable Development Goals are the blueprint to achieve a better and more sustainable future for all?
Take Action: Join us on February 28th, 11am-1pm in the SIU Student Center Art Gallery to learn more about the potential for the Sustainable Development Goals to transforms lives, economies, and our planet.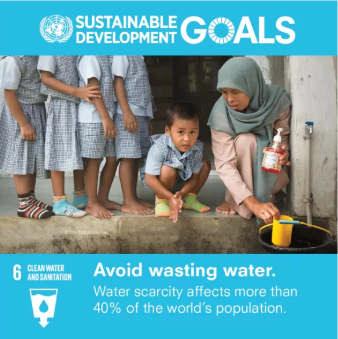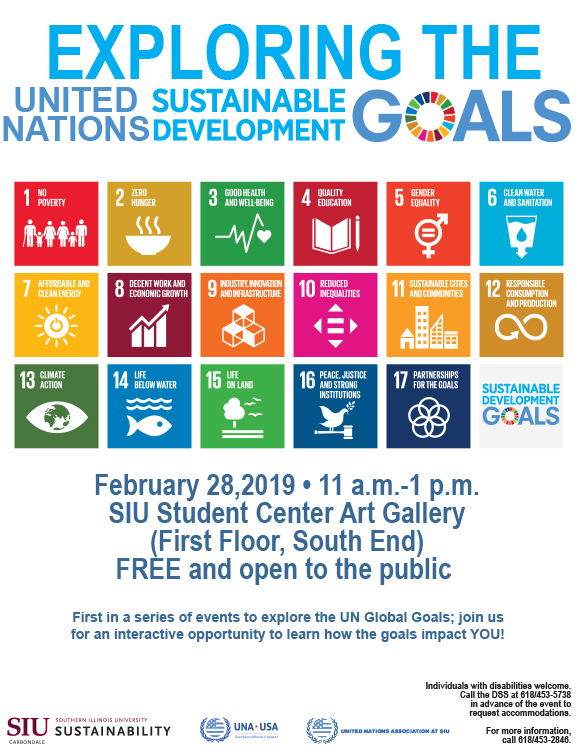 (Click to view PDF)
Other Opportunities to apply the sustainable development goals to campus life: Develop a Sustainability Living and Learning Community with the Honors program!
Are you interested in sustainability and making an impact on campus? Dr. Jyotsna Kapur and Dr. Deborah Tudor are working to create a sustainable living and learning community on campus. They are looking for 5 to 10 students that would be willing to meet once a week for 45 minutes the last 8 weeks of the semester to help shape the sustainable living and learning community the way the students want it.  
This would be a great opportunity to leave your mark at SIU and have a hand in molding what will be one of the most unique places on campus in the coming years.  
Deadline is March 1, 2019. Please contact Jake Coddington for more information: jacob.coddington@siu.edu, 618-972-3285.


Share our Facebook, Twitter, or Instagram posts! Invite your friends to sign up!

Keep up the great work,  
Saluki Green Action Team 
greenaction@siu.edu 
BECOME A SALUKI GREEN ACTION TEAM MEMBER