Take Action!
Main Content

Did you know:
There is a very exciting summer opportunity to spend July 9-22 with others who are passionate about saving the planet at the Summer Institute on Sustainability and Energy (SISE) in Chicago.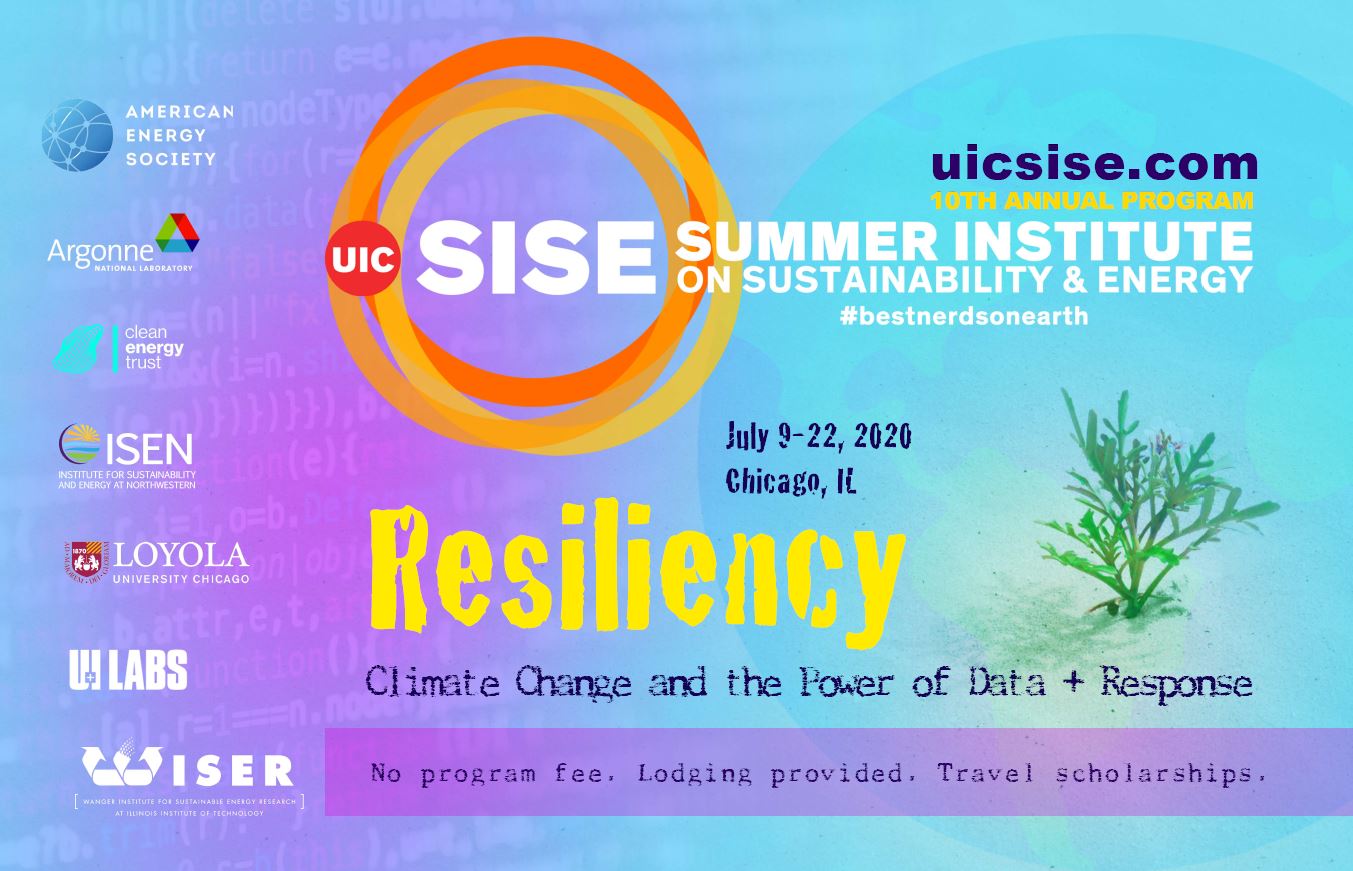 Salukis Take Action:
Apply to attend SISE and take advantage of the opportunity to collaborate and discuss sustainability with people from around the world.
This program will consist of research, in-depth discussions, trips to energy and sustainability sites, and networking.
There is no cost for this program, lodging is provided, and scholarships are available to cover travel expenses.
The theme for this year's program is "Resiliency: Climate Change and the Power of Data and Response."
All majors are encouraged to apply; applications are due May 30.
Taking advantage of this opportunity will give participants access to valuable information and help in advancing multiple Sustainable Development Goals: 
Goal 7: Affordable and Clean Energy.
Goal 9: Industry, Innovation, and Infrastructure.
Goal 11: Sustainable Cities and Communities.
Goal 13: Climate Action.
Goal 17: Partnerships.
Written by Sustainability Fellow, Kirsten Gard.
Keep up the great work,  
Saluki Green Action Team 
greenaction@siu.edu