Take Action!
Main Content

Hello Saluki Green Action Team!  
We have had a great semester but as it comes to an end, our focus this week turns to health and wellness – keeping healthy even during stressful times!  
Did you know: exam time can be one of the most stressful times for students? Elevated stress, lack of sleep, and all-nighters are common and without proper care, students are more likely to feel overwhelmed.  
Take Action: self-care is vital and as easy as 1-2-3-4, even during exam time:
1

-
De-stress -
head to the Student Health Service's
Dawg Lounge
. Enjoy a massage, the Blue Space, or try out the biofeedback to help manage stress!
No appointments necessary.
Tip: Turn off your devices to reduce excessive stimulation and save energy. 

2
- Food and Nutrition -
e
at health
y and stay hydrated.
Tip: Shop locally. 

3
- Get moving -
exercise
increases blood flow to your brain and helps improve concentration
.
Tip: Get outside and plog. 

4

-
Plan -
make sure you
know when and where your exams are taking place
.
Plan your revision time accordingly so you have time to adequately prepare for each exam.
Tip: If possible, walk, bike or take public transportation (stay warm).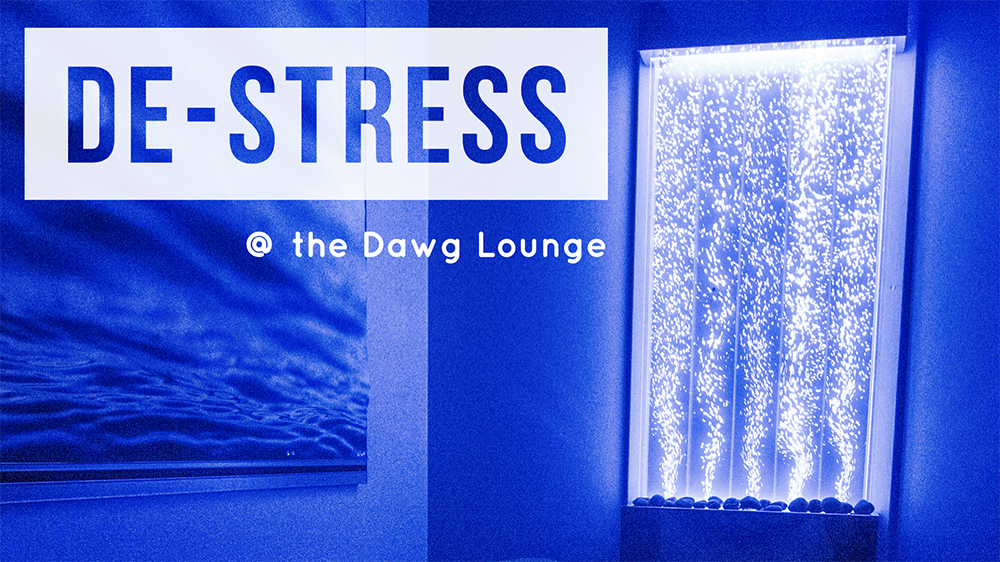 Win a Prize: Share our Facebook, Twitter, or Instagram posts! Invite your friends to sign up, and you'll receive an extra entry in our next prize drawing.

Keep up the great work,  
Saluki Green Action Team 
greenaction@siu.edu 
BECOME A SALUKI GREEN ACTION TEAM MEMBER