Take Action!
Main Content

Happy Thanksgiving SGAT!  
Our food choices play a large role in the way we interact with and impact the environment. The way in which our food is grown is one of the factors of this impact. However, current food labeling leaves room for interpretation.  
Here is a quick guide to decipher what your "certified organic" label is telling you about your food: 
Did you know: products labeled with the term "organic" vary depending on the package's wording?  
"100% Organic"

  All ingredients must be certified organic, marked with the USDA Organic Seal.

 

 

"Organic"

 

 95% certified organic ingredients, sometimes carries the USDA Organic Seal.

 

"

Made with organic ingredients"

 contains

 70-90% organic ingredients.

 

Products with <70% organic ingredients

 cannot make any organic certification claims.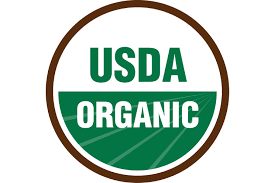 Take Action: Take Action: Look for organic labeling! Organic farming produces more sustainable products which minimizes your harmful impact on the environment. For more specifics about shopping organically, check out the USDA's website https://www.ams.usda.gov/rules-regulations/organic/labeling.  
Win a Prize: Share our Facebook, Twitter, or Instagram posts! Invite your friends to sign up, and you'll receive an extra entry in our next prize drawing.

Keep up the great work,  
Saluki Green Action Team 
greenaction@siu.edu 
BECOME A SALUKI GREEN ACTION TEAM MEMBER