Display Name
Main Content
Hello SGAT!
Did you know: According to the United States Department of Agriculture , the United States' food waste is between 30-40% of our total food supply? Food waste in landfills contributes to methane emissions in the atmosphere, which is 30 times more harmful than carbon dioxide! To reduce food waste, the USDA and EPA have partnered with other organizations to reduce this number 50% by 2030.
On campus, our dining halls are already helping by composting!
Take Action:
along with trying to minimizing your food waste, personal composting provides a good alternative to divert food waste out of the landfill. Composting food and organic matter reduces the amount of methane produced and it's easy to do at home 
http://backyardgrowers.com/23-ingenious-diy-compost-bin-ideas/.
Join us in the Sustainability Hub today to talk about our November posting theme: FOOD! Sprekk will be sponsoring this event and offering 2 phone cases as raffle prizes! Join us and win!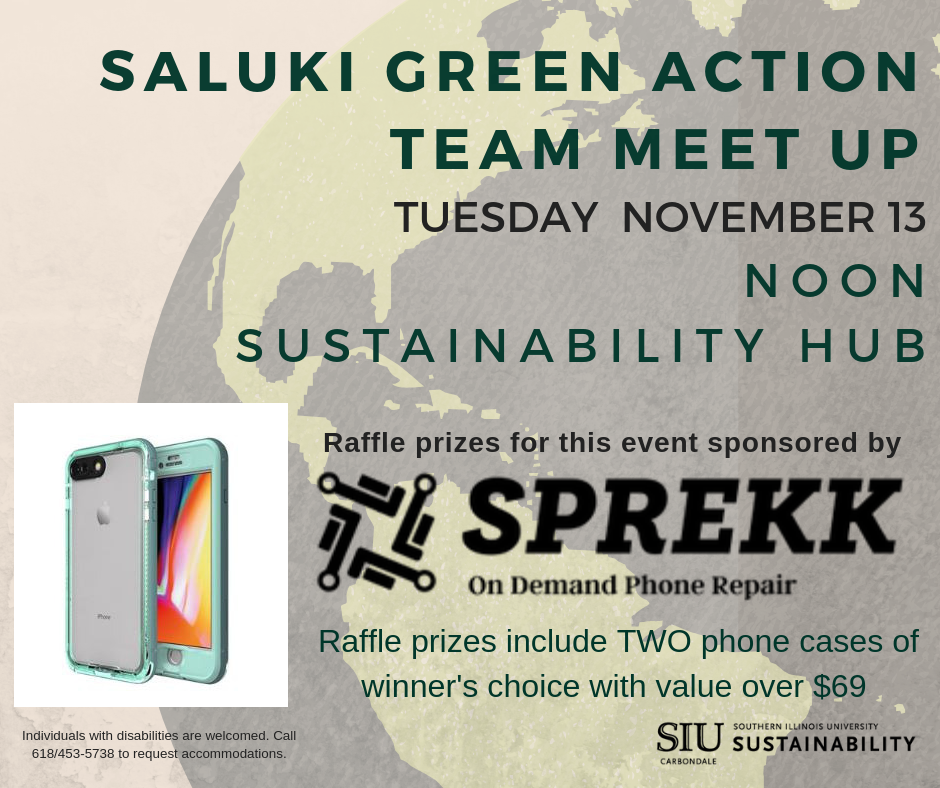 Saluki Green Action Team Meet Up
Tuesday November 13th, 2018 at noon in the Sustainability Hub. 
Raffle prizes for this event sponsored by SPREKK on demand phone repair.
Raffle prizes include TWO phone cases of winner's choice with value over $69.
Sources: https://www.usda.gov/oce/foodwaste/faqs.htm