Take Action!
Main Content

Hello Saluki Green Action Team - SGATs!  
We are eager to welcome all new and returning Salukis to our campus community this week. New Student Programs, with ample support from across campus, has graciously orchestrated a series of events to kick off the new year and we are excited that sustainability will play a role in several events. For the full list of events look here. 
Did you know:  Employees from the plumbing shop in Plant and Service Operations designed and built SIU's new Water Dawg?  
Meet Water Dawg! Water Dawg is a water refill station that provides potable water at outdoor events. You may see Water Dawgs out and about at several events during Saluki Startup and Weeks of Welcome.  These water refill stations provide us with a way to stay hydrated without using disposable water bottles, thereby reducing plastic waste at campus events. SIU units interested in requesting a Water Dawg for their event can reach out to Plant and Service Operations at  foc@pso.siu.edu or 453-3621.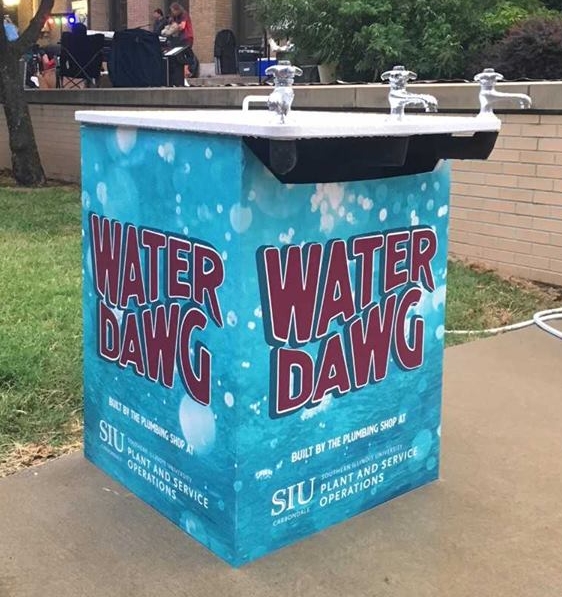 Take Action:  Come enjoy "Light up the Lake" as new students are welcomed to campus on Thursday, Aug. 16  from 7:00 to 10:00 pm. Co-sponsored by New Student Programs and SIU Recreational Sports and Services, this event will be an outdoor extravaganza at the beautiful new Becker Pavilion and surrounding area.  The Sustainability Office will be there, handing out refillable water bottles to all new students. If you are part of the welcome crew, don't forget to BYOB (Bring your own refillable bottle)!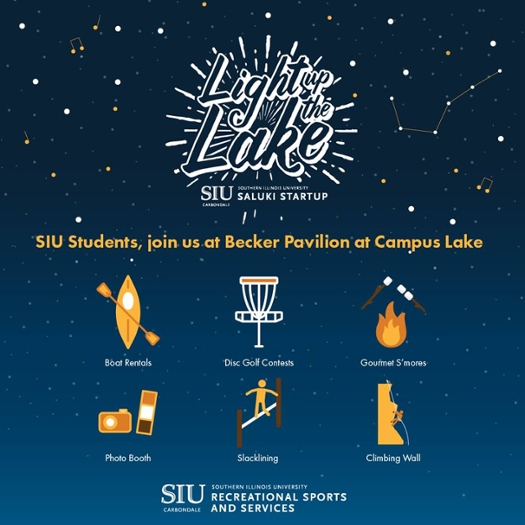 Win a Prize: Share our Facebook, Twitter, or Instagram posts for a chance to win this month's prize!  
Invite your friends to join the team, too. If they mention that you referred them when they sign up, you'll receive an extra entry in our next prize drawing. 
Keep up the great work,  
Saluki Green Action Team 
greenaction@siu.edu 
BECOME A SALUKI GREEN ACTION TEAM MEMBER