Take Action!
Main Content

Hello Saluki Green Action Team! 
 With the unabating summer heat and our dependence on A.C., what more can we do to optimize use of  the resources already available to us, especially direct sunlight? The sun's rays cans be refocused to produce energy that is used for several purposes including food preservation, electricity generation through solar energy, stress reduction, and prevention of certain health conditions such as osteoporosis. According to the U.S. Department of Energy, solar energy is one of the most cost-effective, clean (does not emit pollution), and sustainable energy sources available to us. Solar installation is also one of the fastest growing jobs according to CNBC. Additionally, the 173,000 terawatts of solar energy which strikes the Earth continuously is more than enough to sustain the earth's total energy use 10,000 over! The rays are harnessed using either photovoltaics, solar heating & cooling, concentrating solar power, and passive solar technologies.  
Did You Know: SIU has a photovoltaic solar array right here on campus? Built in 2004, this facility produces over 32,000 kWh of electricity annually, enough energy supply for three average U.S. homes. To supply all of the SIUC campus annual electricity needs we would need 3,626 such arrays. ---- info provided by Justin Harrell, Physical Plant Engineer 
One of the fastest growing jobs in the U.S currently is a Solar Installer! 
  
 Take Action Now:  
Study outside: 

SIU also 

boasts a solar charging picnic table, located between the Morris Library and the Life Sciences building. T

he table

 comes equipped with an umbrella, four seats, a solar array, a 110-volt charger, a display box and two USB ports. It's the perfect place to enjoy your cold beverage, charge your phone or laptop while reading up for class or hanging out with friends. 

 
How much do you know about solar energy? Want to find out who invented photovoltaic energy or what it means? Take this short, fun, but educational quiz to learn more about solar energy. 
Opt to line-dry your laundry or choose an indoor drying rack!

 It is a fun, low cost way to dry your clothes,

 especially beddings while

 saving energy and reducing electricity costs. 
Learn more about solar energy: 

Find out which states have the most growth with solar energy use using this 

interactive map

.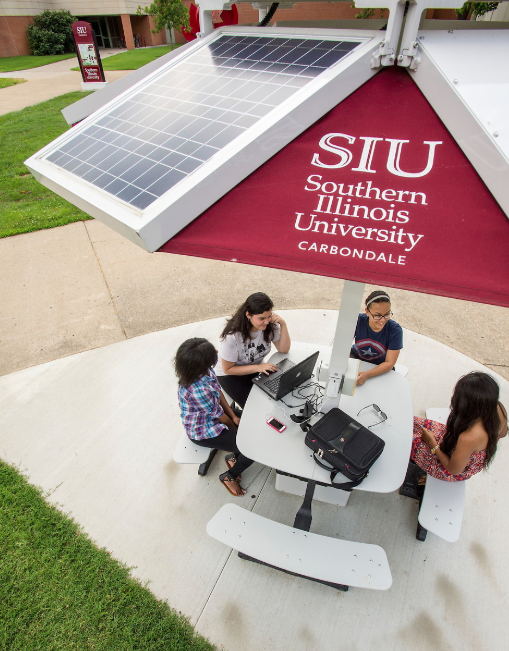 Photo caption: Study outside under our solar charging picnic table, fully equipped with charging units and usb ports. 
Photo source: SIU photoshelter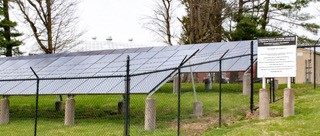 Photo caption: SIU Photovoltaic Solar array 
Photo source: Evelyn Gonzalez, MCMA Graduate Student 
Here is another source: 
Institute for Energy Research 
Win a Prize: Share our Facebook, Twitter, or Instagram posts for a chance to win this month's prize!  
Invite your friends to join the team, too. If they mention that you referred them when they sign up, you'll receive an extra entry in our next prize drawing. 
Keep up the great work,  
Saluki Green Action Team 
greenaction@siu.edu 
BECOME A SALUKI GREEN ACTION TEAM MEMBER