Take Action!
Main Content

Hello Saluki Green Action Team - SGATs!   
Recyclemania is heading into the home stretch! Last week, we recycled and composted over 13,000 pounds of unwanted items and compost, and sent 73,000 pounds of waste to the landfill giving us a 20% diversion rate! 
Did You Know: A million plastic bottles are purchased around the world every minute? What happens to all of those bottles after they are used? Follow us on the traveling journey of the plastic bottle! 
You dropped your bottle into the blue bin, but where did your bottle go? After leaving the SIU campus, your plastic bottle's first stop is at Southern Recycling located at 300 W. Chestnut in Carbondale. Southern Recycling receives materials from the public drop-off, commercial garbage haulers in the area, and they have several agreements with local institutions such as SIU!  
Once there, Southern Recycling sorts, recovers, discards, and bales your bottles together in 600 pound bales. They sell those bales to buyers who might then trade, sell, or send your bottle to facilities across the globe. Stay tuned for the next phase of your bottle's journey next week!  
Take Action: If you don't have curbside recycling, consider taking it to Southern Recycling yourself! They even have a covered drive-through drop-off, making recycling easy and convenient!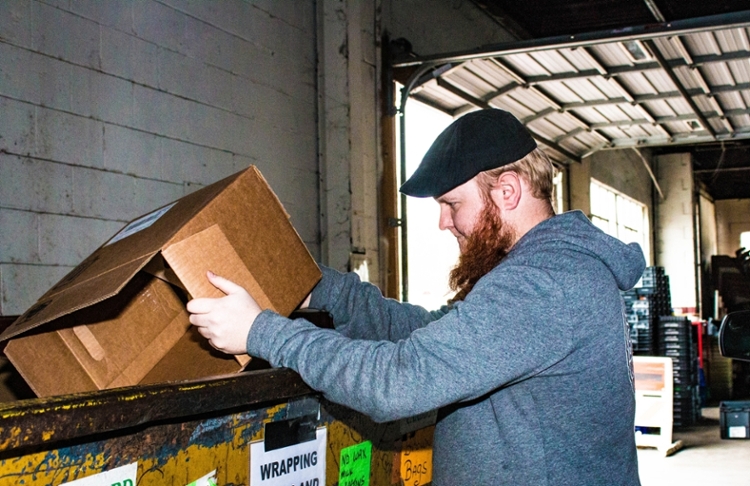 Photo Caption: A Carbondale resident recycling.
Photo Credit: Evelyn Aden, Graduate Student (M.S. in Professional Media and Media Management), SGAT member. 


Sources: http://www.southernrecyclingcenter.com/; 
https://www.theatlantic.com/technology/archive/2015/12/what-actually-happens-to-a-recycled-plastic-bottle/418326/; https://www.theguardian.com/environment/2017/jun/28/a-million-a-minute-worlds-plastic-bottle-binge-as-dangerous-as-climate-change 
To Win a Prize: Share our post on our Facebook page or on Instagram/Twitter to be entered for a chance to win this month's prize!  
Invite your friends to join the team, too. If they mention that you referred them when they sign up, you'll receive an extra entry in our next prize drawing.  
Keep up the great work,  
Saluki Green Action Team  
greenaction@siu.edu || @siugreenaction   
BECOME A SALUKI GREEN ACTION TEAM MEMBER