Take Action!
Main Content

Hello Saluki Green Action Team! It's finally the week of Thanksgiving break! With a short week, we'll keep this week's message short and just offer an easy tip for making this Thursday more sustainable. 
Did You Know:The Natural Resources Defense Council estimates Americans throw away 40% of their food every year? (Source: https://www.nwei.org/5-tips-sustainable-thanksgiving/) 
Take Action Now: Start with small portions and add more to your plate if you're still hungry after what you finish what you have. This method might lower your calorie intake as well!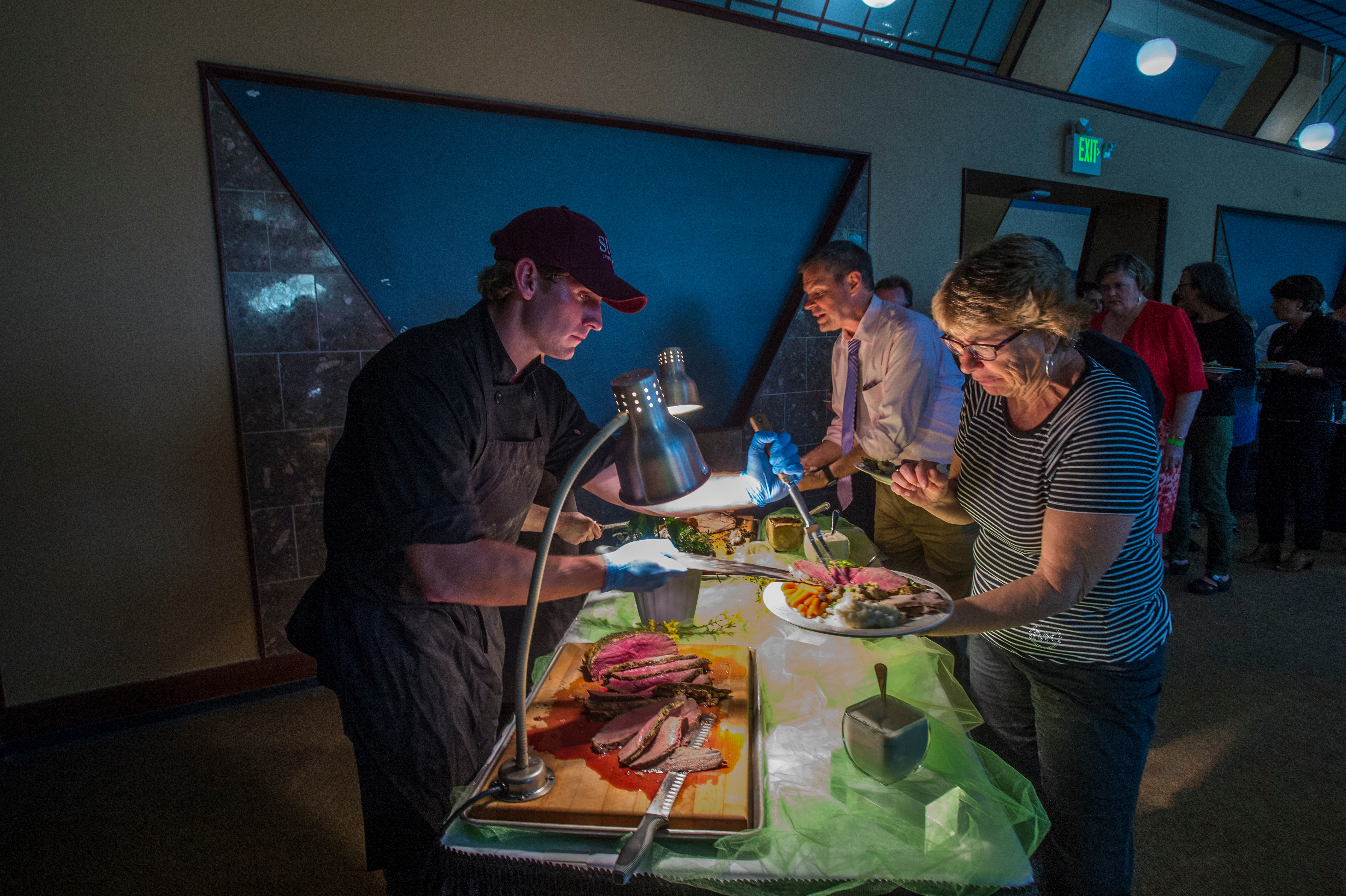 Choose a portion size that is just right for you. This allows for less food waste and more food for everyone, as shown here at the Farm to Fork dinner earlier this year!
To Win a Prize: What actions have you taken to prevent food waste? Post your methods to our Facebook page or tag us on Instagram/Twitter to be entered for a chance to win this month's prize! 
Invite your friends to join the team, too. If they mention that you referred them when they sign up, you'll receive an extra entry in our next prize drawing.
Keep up the great work,
Saluki Green Action Team
greenaction@siu.edu
BECOME A SALUKI GREEN ACTION TEAM MEMBER