Take Action!
Main Content

Hello Saluki Green Action Team! The new school year is in full swing at SIU. That means plenty of time spent on computers, lots of papers to write, and sometimes remembering at the last minute that you need to print something on campus. This month, we will be giving you some tips to make your electronics use and office operation greener! 
Did You Know: Up to 650kWh, or about $30, can be saved by using sleep mode and other power management features on your computer? Also try using your phone's power saver mode and see what your savings are. Instructions for iPhone and for Android. (Source: https://energy.gov/energysaver/energy-efficient-computers-home-office-equipment-and-electronics; kWh measurement is an estimate using local residential energy rates. Individual results will vary.) 
Take Action Now: Activate sleep mode on your devices. Share a photo on social media or tell us about your battery savings for an extra entry in this month's prize drawing!   
To Win a Prize: Commenting on our Facebook post or tagging us on Instagram/Twitter (@siugreenaction) will enter you for a chance to win this month's prize! Previous winners have won cool prizes such as a water powered clock and a portable solar phone charger! 
Invite your friends to join the team, too. If they mention that you referred them when they sign up, you'll receive an extra entry in our next prize drawing. 
Keep up the great work,
Saluki Green Action Team
@siugreenaction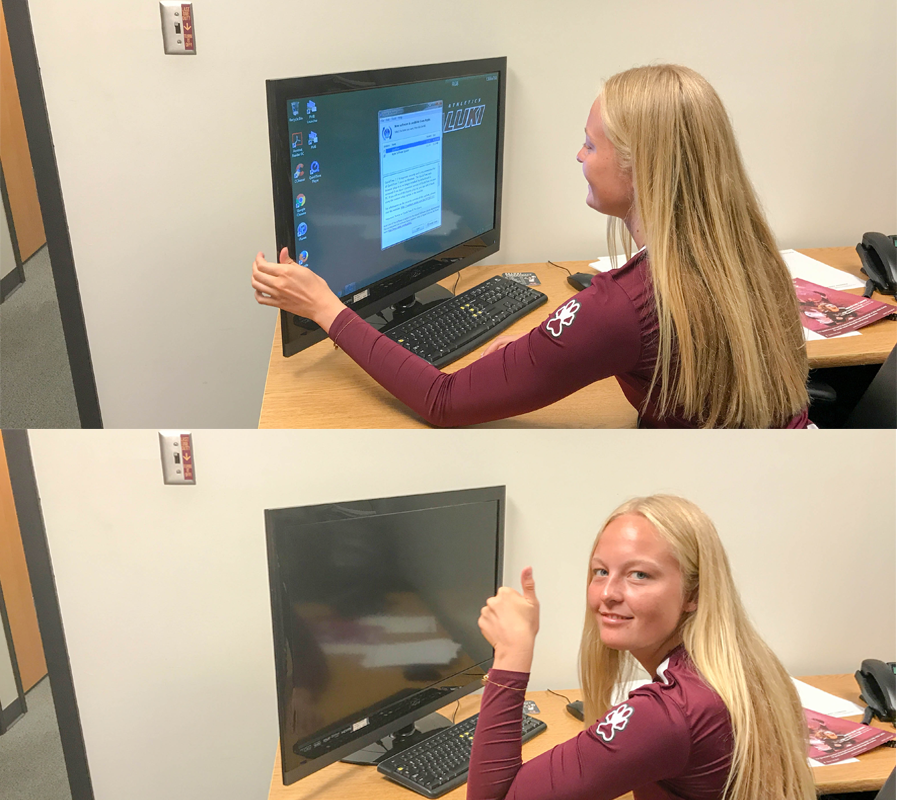 SIU Volleyball player Nellie Fredriksson with the save of energy use by turning off the monitor!