Toner and Ink Sharing Program
Main Content
Toner and Ink Sharing Program
We have free ink and toner cartridges available through our office! If you are responsible for ordering these for your office, please check here first before purchasing your replacement. Students are also encouraged to use this program.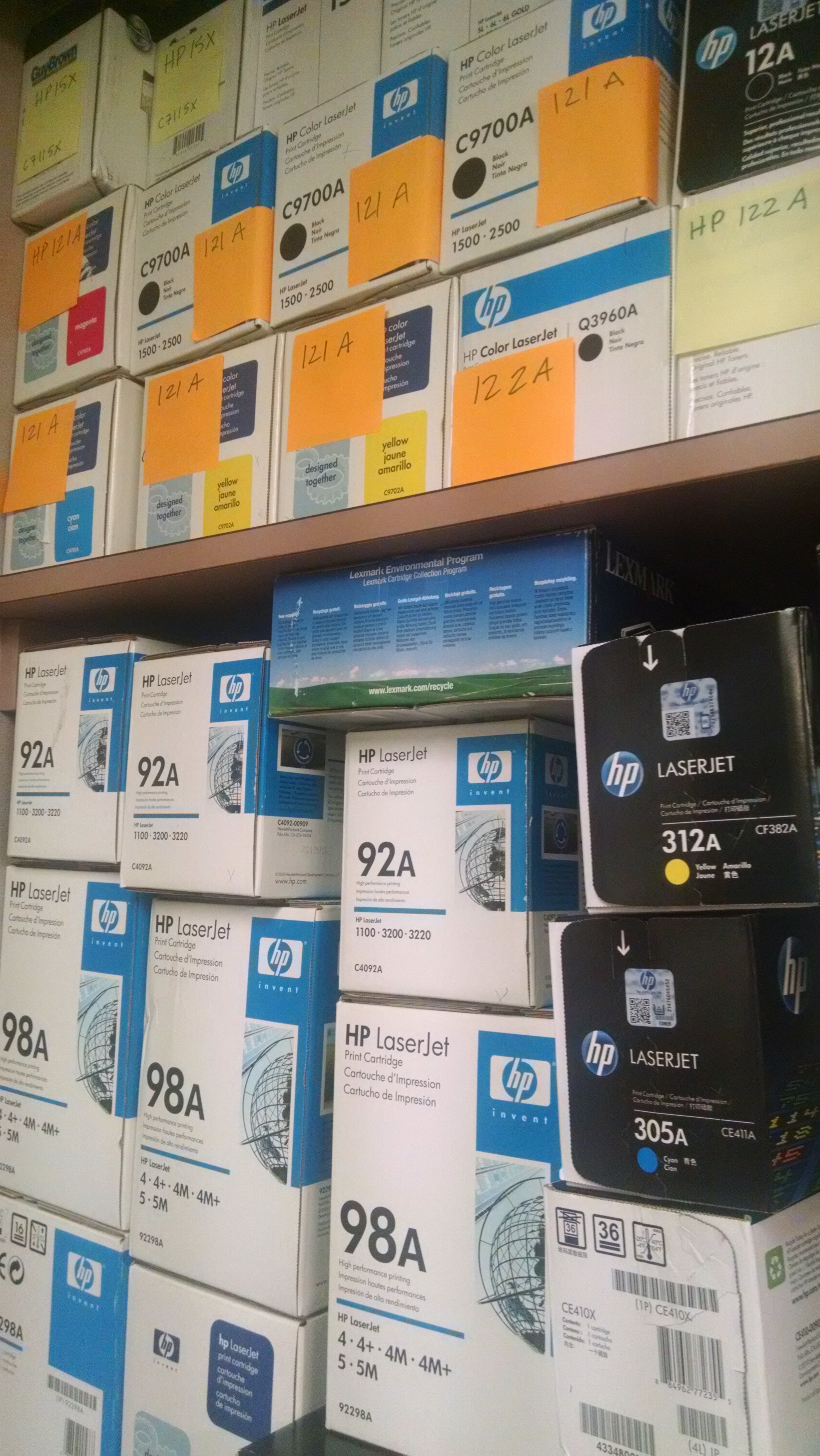 1. Take a look at our "Ink & Toner Sharing Program" document to browse our inventory for any cartridges your office may be able to utilize.
2. If there is an item you can use, e-mail zerowaste@siu.edu with your name, department name, mail code number, and the specific cartridge/s for use in your SIU office. We will send you the  item through campus mail.
3. Items will be distributed on a first come, first served basis using the zero waste email account.
4. We will update the list as cartridges are distributed and received, so you can check that link anytime for availability.
See also the Ink Cartridge Recycling Page for more information about what to do with your empty cartridges.
Thank you for helping us to save money, divert good materials from the landfill, and promote sustainability! If you have any questions, please e-mail zerowaste@siu.edu. If you have usable and full ink and toner cartridges, please send them to the Sustainability Office through Campus Mail (Mail Code 4418) labeled "FULL: TO SHARE."