Inside the Classroom
Main Content
In the Classroom
We can present to your classroom! We have outreach presentations that last from 10 minutes to 60 minutes. In addition, we can adapt our presentations to meet the needs of your class. Sustainability can be integrated into any course. We welcome the opportunity to share our message with your class! We can also take your class on a walking green tour or a virtual green tour.
Let us be your client! We have presented to classes who have put together marketing plans, advertising plans, surveys, and more! In addition, students helped to design the Innovation and Sustainability Hub and have worked on student design projects related to recycling bins on campus.
Sustainability Office team members are available year round to visit any campus class or department.
See a "Thank You" note from past participants here.
Check out the photographs below to see how some classes on campus have engaged in sustainability inside the classroom!
Fall 2015: A School of Journalism marketing class studied sustainability concepts and made recommendations to the university based on their research.
Fall 2016: An industrial design class, led by Dr. Tao Huang completed a class project on some re-designs related to recycling bins and sustainability.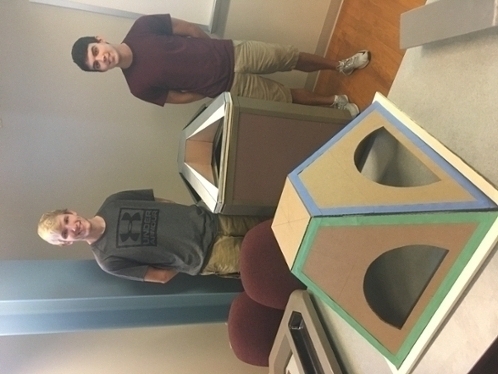 Fall 2016: A College of Business class completed a marketing research class project, utilizing student awareness and understanding of sustainability and sustainable practices of SIU students.
SIU has also been engaged in sustainability-related research. The EPA-P3 Project is one such study. Visit the EPA-P3 Research Group Website to learn more.