Printable Signage and Labels
Main Content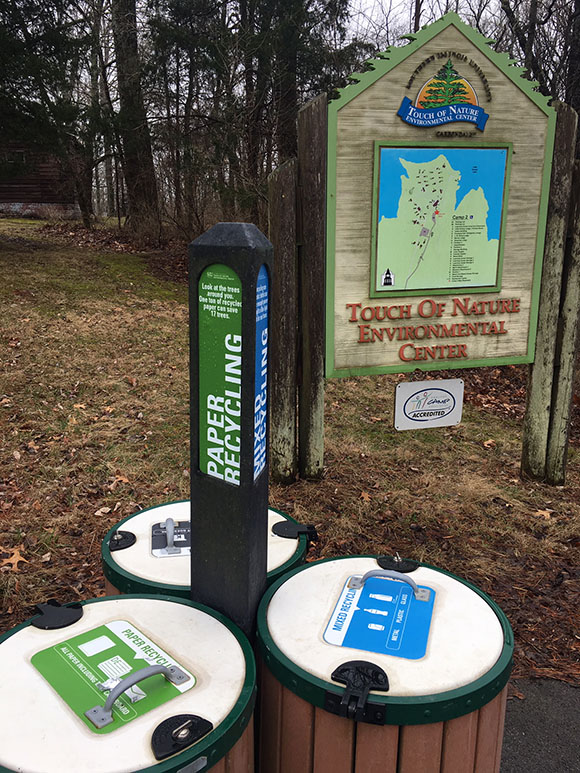 The Sustainability Office collaborated with AIGA, a professional student design Registered Student Organization, to create a bin signage and labeling system to help communicate what is and is not recyclable on campus. Their designs continue to inform the design of our ongoing signage initiatives. More information about the collaboration can be found here. The photo to the right shows some of the signage located at Touch of Nature Environmental Center.
Use the handy printable signs and labels below for your office and/or event.
PRINTABLE RESOURCES
Click the below images to access printable pdfs.