Give Before You Go!
Main Content
2019
From May 3rd - 11th, University Housing will be collaborating with the Sustainability Office and other on-campus and off-campus stakeholders to divert unwanted items from the landfill! How does it work? Students living in the residence halls can donate unwanted items during move-out by placing them in designated spots. Local stakeholders will collect and distribute items to local thrift stores and community organizations in need. If you have questions or concerns about Give Before You Go!, please contact us at sustainability@siu.edu.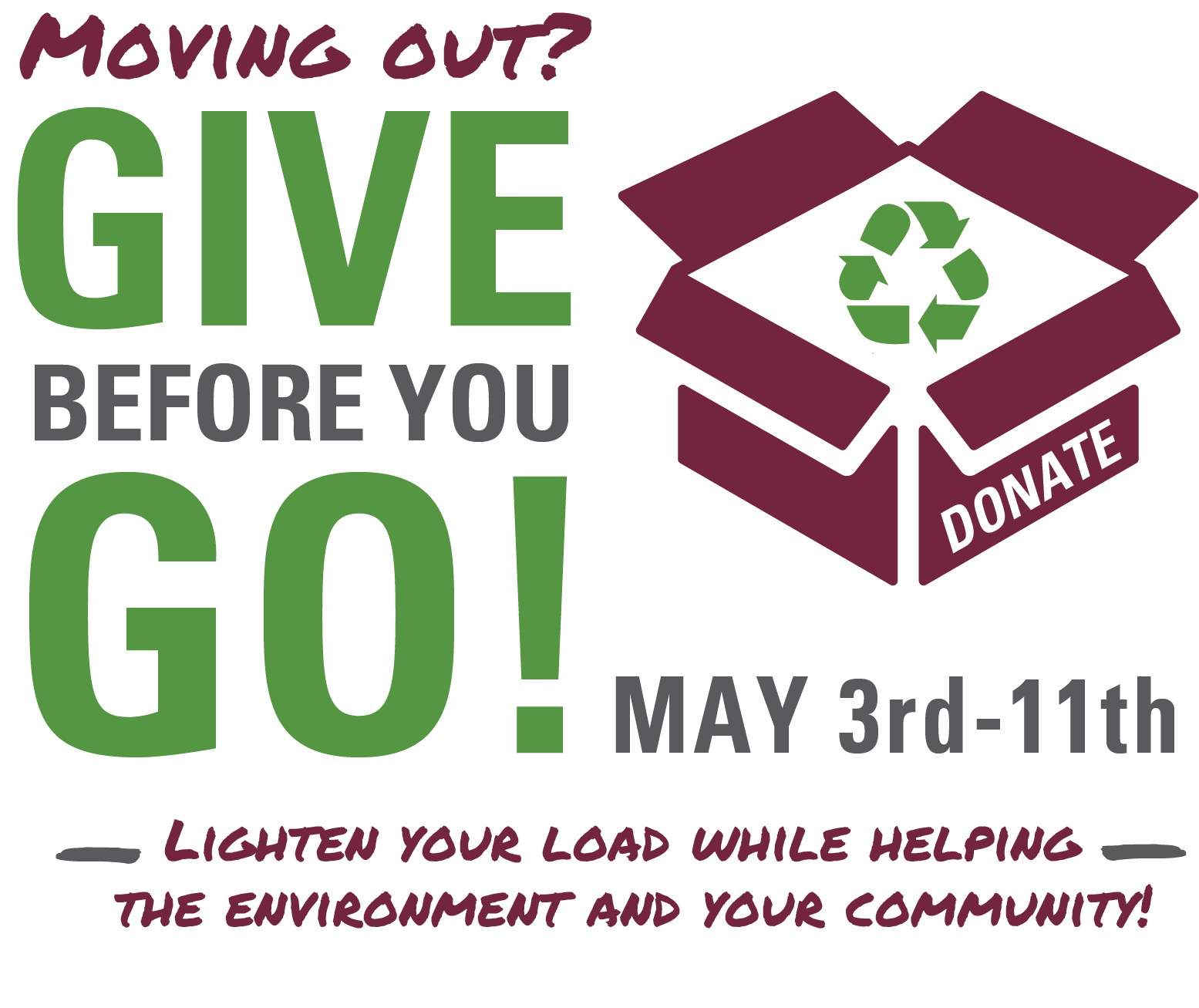 This year in review:
During May 2019 Give Before You Go!, SIU students donated the following to community organizations, also diverting these items from the landfill!
6,210 pounds of clothing, furniture, appliances, shoes, bedding, towels, kitchen wares, and more
339 usable/unopened food items, plus 158 ramen packets
Who does the donations benefit?
Donations support students and community recipients via our community collaborators, which include:
Campus Ministries (Wesley Foundation Food Bank, Saluki Food Pantry, the Carbondale Thrift Shop)
Keep Carbondale Beautiful (Jackson County Health Department)
Rotary Club of Jackson Williamson Counties Sunset (Carbondale Towers, Night's Shield, Lighthouse Shelter, Herrin House of Hope, and more)
Career Development Center, SIU
 Previous Years: