Registered Student Organizations
Main Content
Partner Student Organizations
The Sustainability Office encourages and promotes student organizations with an interest in sustainability. If your RSO works to create a more sustainability-minded campus or community, you can be featured here. Contact us at sustainability@siu.edu to find out more about how to be featured here. 
If you are a student that would like to join one of these organizations, you should be able to contact the leadership team members of each of these organizations through the links or other information provided below. If you are not able to find the information you need, contact the Office of Student Engagement at 618.453.5714 or getinvolved@siu.edu and ask them how to get in contact with the leader of the specific organization below that you would like to join.
Leaders from the RSOs meet monthly as part of the Sustainability Collaborative. (The Sustainability Collaborative is not currently active. However, if the student groups would like to re-start this initiative, please let us know!)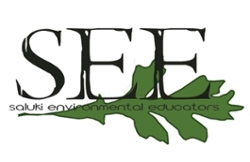 The Saluki Environmental Educators (formerly Saluki Heritage Interpreters) seeks to promote environmental education, interpretation, public involvement, and volunteerism by partnering with environmental groups throughout the Carbondale area. Our partners include: Touch of Nature Environmental Center, the Carbondale Park District, Green Earth, Giant City State Park, Crab Orchard National Wildlife Refuge, the Forest Restoration Support Team, and the Shawnee National Forest. If you are interested in learning more about our local natural resources or communicating with the public about the environment, come join us! 
Meetings held the first and third Wednesday of every month, from 5pm-6pm in AG 187.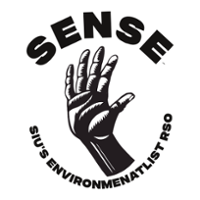 SIU SENSE (Students Embracing Nature, Sustainability, and Environmentalism) is a campus organization that provides a platform for collective student-led action on environmental and sustainability issues. Formed from the student group known as Eco Dawgs that led the campaign to establish the SIU Green Fee and Sustainability Council, the group has long been at the forefront of pushing for a more sustainable university. More recently, SENSE has spearheaded the SIU Fossil Free campaign, aimed at ending SIU's longstanding ties with the fossil fuel industry and getting the university to take action on climate change. This has included ongoing efforts to get SIU to divest from fossil fuel companies and transition to 100% renewable energy, among other things. Aside from political action, SENSE engages in a wide range of other activities relating to sustainability and the environment, including volunteer work, nature outings, and environmental education. New ideas from students wanting to work together on a sustainability or environmental project are always welcome. 
Check out their facebook page for more information: https://www.facebook.com/SIUSENSE/
The Restoration Club is a student organization for creating and managing native habitats on campus and the Southern Illinois surrounding area.  Their mission is to: "improve the ecology of southern Illinois while learning about the science and practice of restoration ecology."
Hosted by the campus interfaith center, students provide regularly scheduled programs and special events in support of spiritual development, social justice, and ecological sustainability.  Each month, they feature several special events that explore new social justice, environmental, and spiritual themes.
Formed for law students interested in environmental, energy, and natural resource law, the mission of ELS is to encourage environmental awareness and stewardship through community involvement and sharing of appropriate news and research.  Past programs include a panel discussion on the regulation of fracking in Southern Illinois and the legal fallout from the 2011 breach of the Bird's Point levee.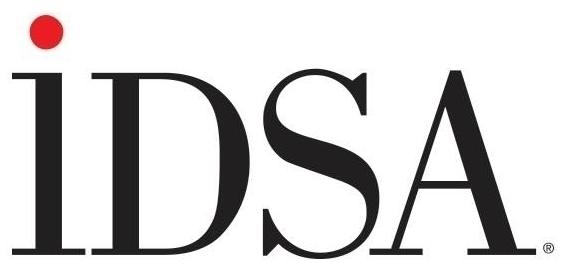 IDSA Carbondale is a design-oriented RSO concerned with the relationship between people, materials, and systems of behavior surrounding the two. We look for ways to create a more sustainable future with the materials that we use, how we use them, and how we re-use them. We work with and for other RSO's, utilizing design thinking methodologies to find solutions to both small and large-scale issues ranging from rapid prototyping to minimizing humanity's ecological footprint. We are currently developing a waste management system that will recycle the plastic waste for the purpose of 3D printed prototypes, allowing campus departments that utilize this technology to become more self-sufficient. IDSA is taking up the task of motivating individuals to think big, find solutions, and helps put them into practice. Check us out on Facebook!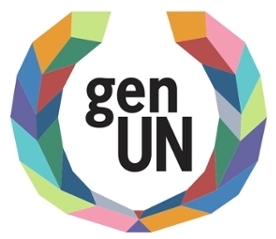 The United Nations Association RSO is an organization focused on global engagement, civic engagement and helping to make the world a better place with less hardships. We are dedicated to learning about and sharing knowledge on current events and issues within the organization and out in the community. Our members work to become more informed global citizens ready to make a difference in the world.
GIS Club provides students with opportunities for hands-on learning and participatory group projects on Geographic information Systems and mapping. We strive to help promote sustainability by promoting the spatial awareness of and access to various natural resources. We have worked on real-world projects funded by organizations, such as the American Society of Mining and Reclamation and the Friends of the Shawnee National Forest. As a sustainability RSO, the GIS Club is currently working on a trail mapping project that is sponsored by the Green Fund.
Students For the Voiceless
Students for the Voiceless are a community of students who are working towards changing the way humans view other animals, and are spreading awareness on campus about the suffering and destruction caused by animal agriculture. We inform students on the ethical implications of using animals for food, clothing, research, etc. This encompasses both the suffering of animals and the environmental disaster that has ensued from our diet. Animal agriculture is a driving force behind rainforest destruction, ocean dead zones, species extinction, land use, water use, GHG emissions, and climate change. The topic of sustainability is an important tenet of our club, and something that must be talked about.
Beautify Southern Illinois Student Alliance
The SIU Beautify Southern Illinois Student Alliance RSO voted at its February 17, 2017 meeting to MERGE INTO the Students Embracing Nature, Sustainability and the Environment (SENSE) RSO effective the end of the Spring '17 semester. All BSISA members are encouraged to join SENSE.