For Students
Main Content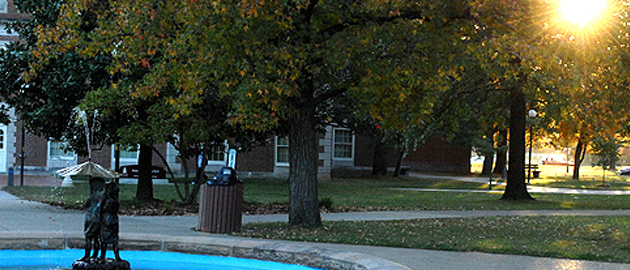 FALL 2021 Programs and Events
Fall Flower Bouquet Workshop
Wednesday, September 1, 4:00 pm, Sustainable Agriculture Center, SIU University Farms
Join us at the SIU Sustainable Agriculture Center at the SIU University Farms! Learn how to cut and create your own flower arrangements. Students will get to take home their bouquets afterwards, but make sure to bring a vase or jar. There is no cost to participate and transportation is provided if needed from the Student Center. Email sustainability@siu.edu for transportation arrangements or other details. 
No sign up necessary. 
Project Human X Art Nights
Wednesday September 8, 3:30 pm - 5:30 pm, Morris library lawn
This is a collaborative outdoor painting workshop co-host by Project Human X, Carbondale's local art center. The workshop is FREE and no prior art experience is required. We are creating a community of Sustainable Salukis and we are excited to see you there!
No sign up necessary!
Tuesday September 21, 6:00 pm - 9:00 pm, Project Human X space
The Office of Sustainability has collaborated with Project Human X to offer 12 spots for a nature-themed paint night at the Project Human X space! No experience necessary, Project Human X teachers will provide all of the instruction you need to make an earthy art piece that you will feel good about taking home with you!  Free to participate, limited number of participants.
Sign up is required by filling out this form here.
Healing Earth through Art, A Mandala Paint Day with Project Human X and The Sustainability Office | Tuesday, October 19 | 1:00 - 4:00 pm | Morris Library lawn
Rain date and location TBD*
Relax and unwind through creative expression, while enjoying our beautiful campus during the fall. Join us in creating a group painting project and/or an individual mandala painting with the art teachers from Project Human X, a community art space located in Carbondale, Illinois. No painting experience required. Individual canvases are available while supplies last.
No sign up necessary. Email sustainability@siu.edu with questions.
Cooking Club
Wednesday, September 15, 5:00 pm (FULL)
Wednesday, September 29, 5:00 pm (FULL)
Wednesday, October 13, 5:00 pm (FULL)
Wednesday, October 27, 5:00 pm (FULL)
Join us for a night of cooking and learning new kitchen skills while using ingredients from the SIU Sustainable Agriculture Center. Each week we will use the seasonal produce available from the farms, so the exact dishes are to be determined! The Cooking sessions will be a casual and casual collaborative event at the Quigley Hall Cooking Labs. If necessary, the program will be moved online and students signed up will be able to pick up a bag of ingredients/recipe as an alternative. Email sustainability@siu.edu with questions. Students can sign up for one or all of the weeks.
COOKING CLASSES ARE FULL AT THIS TIME.
Sustainable Cycling classes 
Class 1: Tuesday September 14 and Thursday September 16
Class 2: Tuesday, October 12 and Thursday October 14
Join the Recreational Sports and Services and Touch of Nature to learn about riding your bicycle in an urban setting and as a way of getting around town. The classes will cover basic bicycle safety and how-to's for riding on the road.
Sign up is required at the Recreational Sports and Services website. 
Volunteer for the football game day recycling initiative
Saturday September 18
Saturday, September 25
Saturday, October 16
Saturday, November 6
Saturday, November 20
Each year, we partner with SIU Athletics and encourage tailgaters and patrons to go green and recycle on game days. Last football season, we set the goal of diverting 6,000 pounds of waste from the landfill and we surpassed our goal with the help of volunteers! How did we do that? Easy! We simply hand out blue recycling bags and educate football fans about what can be recycled. Join us in our efforts.
You can stay all or part of the time, but please email sustainability@siu.edu with your availability. We especially need volunteers during pre-game (3pm- 6pm).
Go green, go dawgs!
Sign up through the Volunteer Portal at the Center for Service Learning.
Campus Cup
The SIU Sustainability Office is participating in the nation-wide CampusCup Program. A program launched by OrganiCup, a project offering free menstrual cups to all universities in the US to make periods more sustainable for students. Sign up here Sept. 27th - Oct. 11th to get a free period cup!
https://organicup.typeform.com/to/KOre6s0x?typeform-source=linktr.ee
Health is Wealth: A talk with owner and creator of the Minimalist Skin and Hair Care company 
Wednesday, October 20  2:00 pm 
Old Main Room, Student Center, 2nd floor

Join local entrepreneur, Alia Chaaban, as she discusses her approach to overall health, nutrition, and the foundation of her natural skin and hair care product line. Starting with natural ingredients, Minimalist Skin and Hair Care empowers the spirit of Mother Earth to create personal care products harvested from nature with minimal ingredients and maximum results. We will raffle off 5 prize bags of samples for attendees.
Sign up in advance here. 
Other opportunities: 
At SIU, the Sustainability Office provides different avenues for our students to be a part of sustainability. We work together with our students to promote the core ideals of sustainability. Our activities are fueled by our students. Be a part of the Saluki community for sustainability. You could sign up to volunteer with us, be a part of a student organization, apply to be a Sustainability Fellow, join our First Friday Green Tour, or simply come interact with us at the Innovation and Sustainability Hub!
Whatever your interests are, there are several ways to contribute! Find out how:

Other opportunities for students exist. You can: