Earth Month
Main Content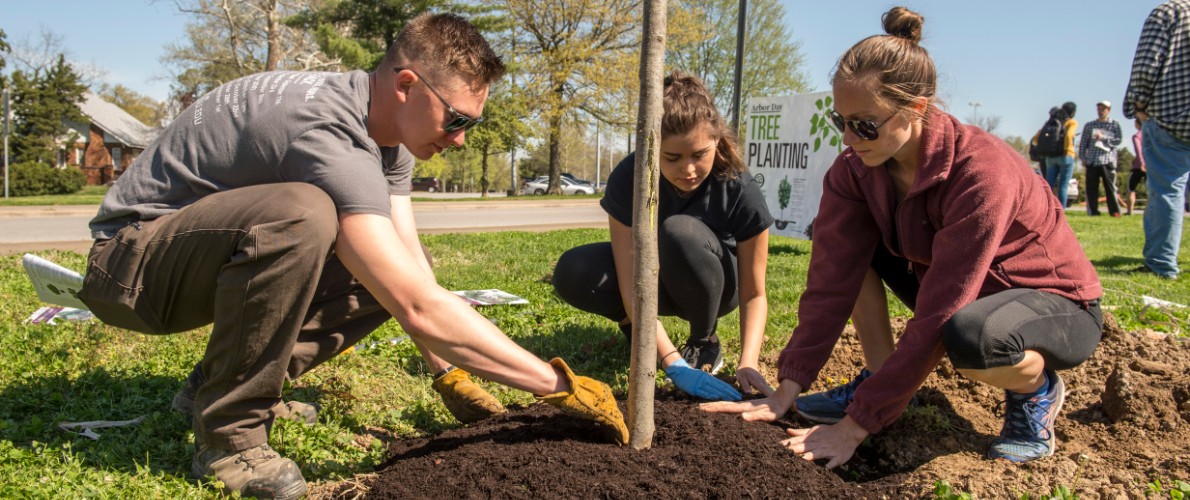 APRIL IS EARTH MONTH! 
We will be celebrating the 50th Anniversary of Earth Month in 2020!
As promised, we have created an excel spread sheet with information about events that are in the process of being planned in celebration of Earth Month in April. This is an open access document. Please feel free to add comments in the right hand column if you find that the information needs updated/corrected. We will do our best to follow up with organizers to keep the information current. Please also be aware that we are collaborating with community organizations to create a community-wide April Earth Month calendar this year, in addition to featuring campus events.
We hope that this is a useful scheduling tool! Please contact sustainability@siu.edu with questions/comments.
---
Earth Month 2019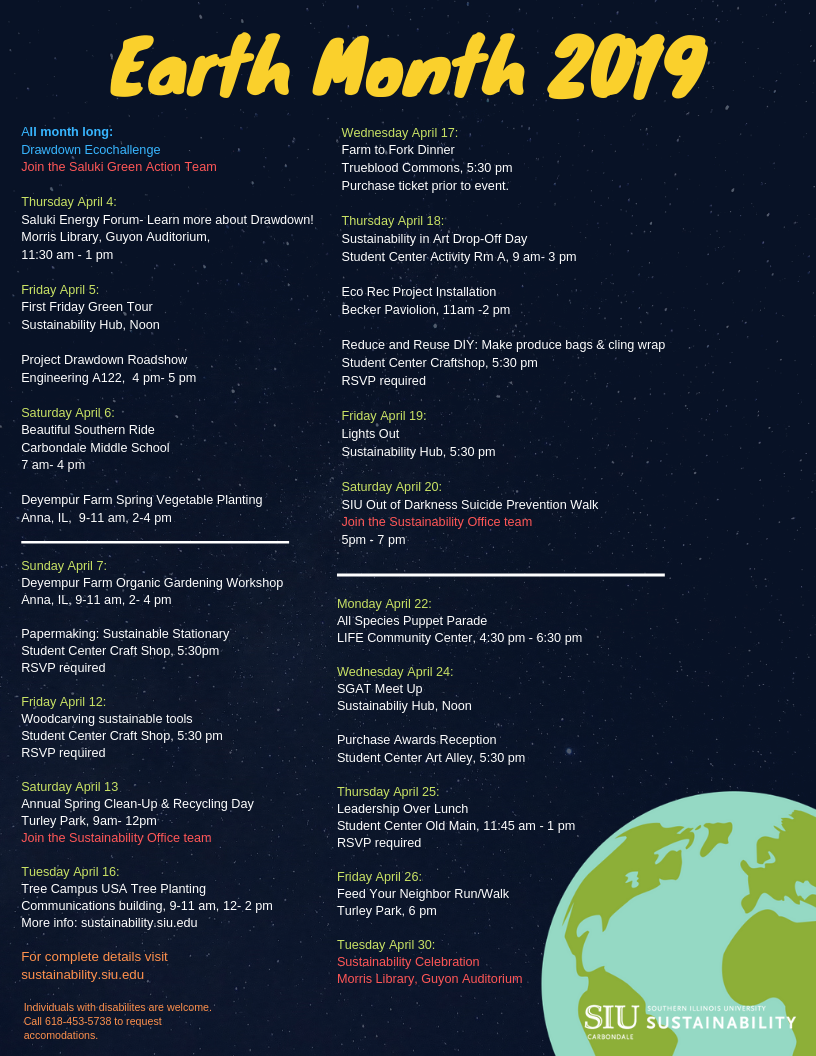 Earth Month 2018

Earth Month 2017