Faces of Sustainability
Main Content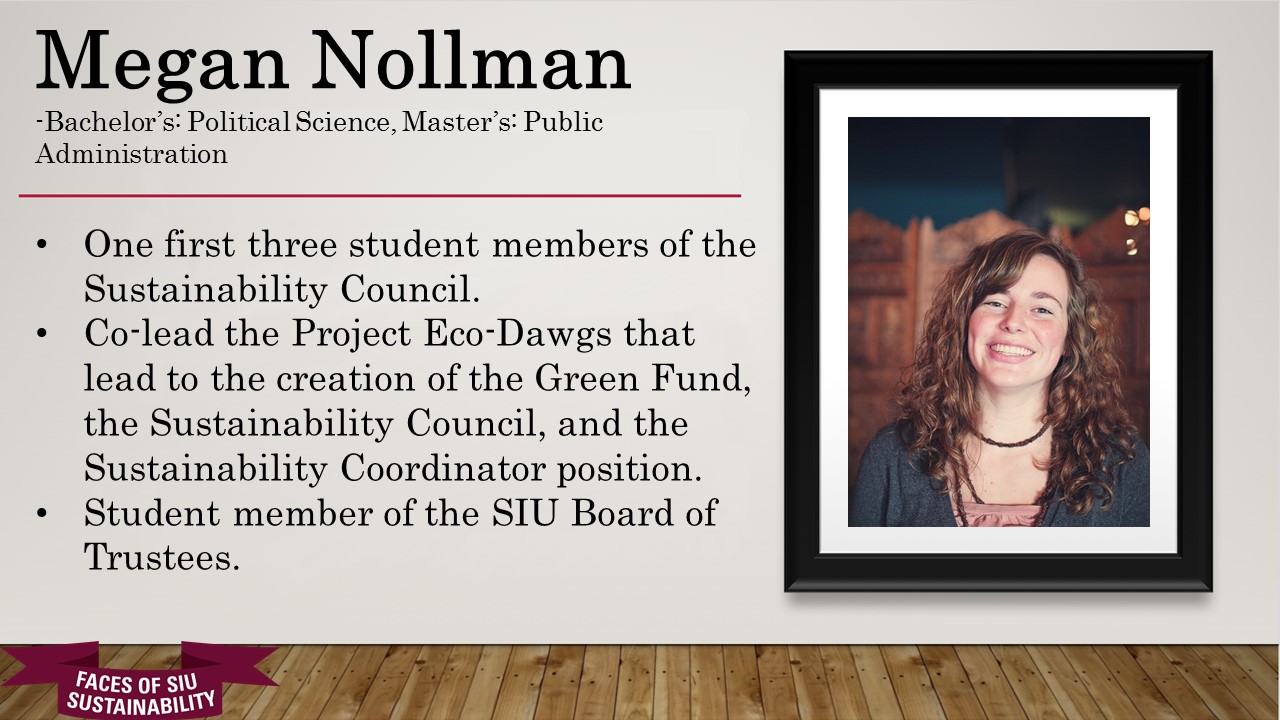 Featured on this page are SIU students, faculty, and staff that have been involved with sustainability on campus in their own ways. Through volunteering, interning with our office, using the Green Fund, and many other opportunities, there are a variety of ways to be involved!
Have you played a part in keeping our campus sustainable? Know of someone who has and should be featured? Contact our office at
sustainability@siu.edu
to get a template to fill out and be included in Faces of Sustainability!