Awards
Main Content
Environmental Ambassador Award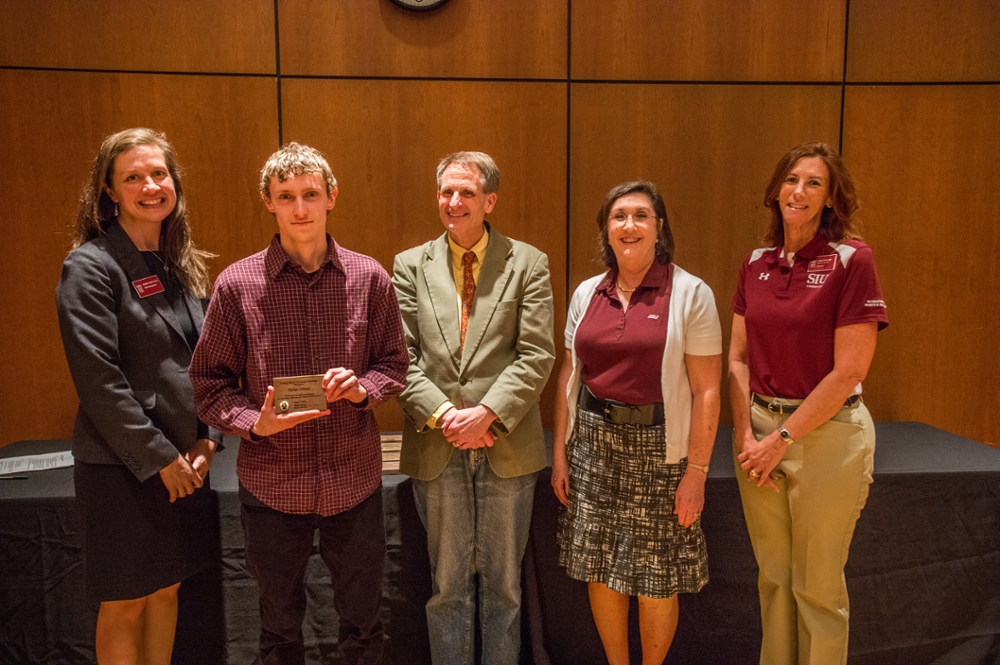 Dylan Gibson (second from left) receives his Environmental Ambassador Award for the 2015/16 academic year. 12 students received the Environmental Ambassador Award in 2016.
Photo left to right: Geory Kurtzhals (Sustainability Coordinator), Gibson, Dr. James Allen (Associate Provost for Academic Programs), Dr. Susan Ford (Interim Provost and Vice Chancellor for Academic Affairs), Lori Stettler (Interim Vice Chancellor of Student Affairs)
Students who participate in at least 30 hours of environmentally related service in an academic year are eligible for the Environmental Ambassador Award, sponsored by the Sustainability Council and awarded by the Chancellor. A list of environmentally related opportunities can be found at cslv.siu.edu (look for the link that says "Volunteer Opportunities Here"). 
REMINDER: Environmental Ambassador Award hours must be completed by April 22 and are due to the office on that day. Instructions for submission are found on the forms below.
For the 2016-2017 academic year, the Environmental Ambassador Awardees will be recognized on April 27, 2017 as part of the Sustainability Celebration in Guyon Auditorium, starting at noon. 
Effective November 21, 2016, there are two options for receiving the Environmental Ambassador Award. Options A and B are described below. Click on the links for a form for each option. These forms also provide all instructions for the award.
Option A - If you have already completed hours toward the Environmental Ambassador Award prior to November 21, read first the full "Option A" document. For hours already completed, fill out one row of the form for each volunteer event already completed. Fill out all columns for each event except the "signature" and "date of signature" columns. In lieu of the signature and date, attach a copy of the group or individual volunteer form (signed by event supervisor) for each event prior to November 21. All volunteer hours on or after November 21 should be recorded on the "Option A" form as described on the form. If you have any if you have any questions or concerns at all, please feel free to reach out to the Sustainability Office.
Please reach out to us at sustainability@siu.edu if you have any questions. Thank you for your passion and commitment to positively impacting the world around us!
Sustainability Collaboration Recognition 
The Sustainability Council recognizes campus groups who have collaborated with SIU Sustainability, or other groups, to help make our campus more sustainable.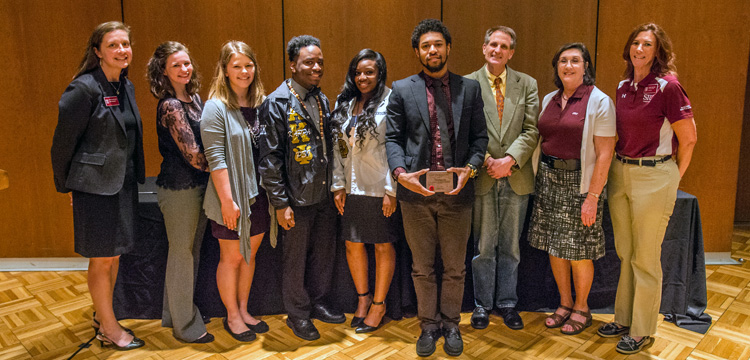 Members of Alpha Kappa Psi, a professional coed business fraternity, are recognized for their collaboration with the Career Closet event.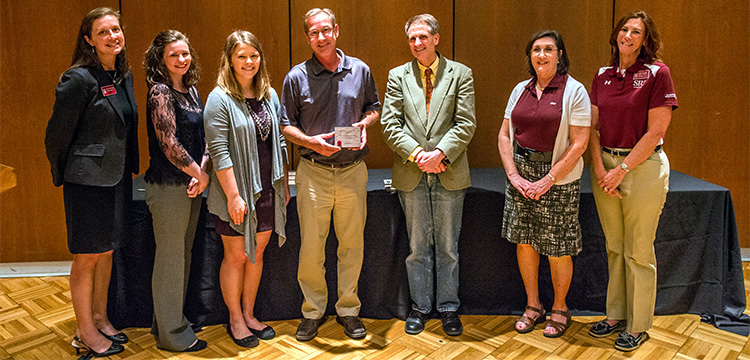 Dave Tippy, from SIU Grounds, accepts a Sustainabilty Collaboration Recognition Award for his team's support of the Football Tailgating Recycyling initiative.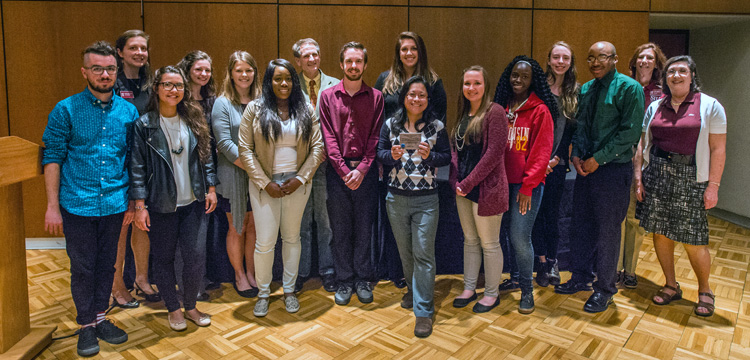 Dr. Tao Huang (assistant professor, design), and her design processes and presentation class are recoginzed for their design support of the Innovation and Sustainability Hub.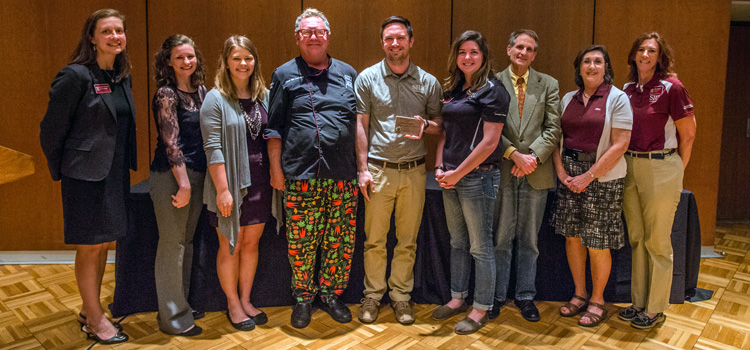 Representatives from University Housing are recognized for numerous collaborations associated with sustainability. Accepting from University Housing are Chef Bill Connors, Brandon Macier, and Anna McNamara.