Sustainability Fellowships
Main Content
Sustainability Fellowships
The creation of the Sustainability Fellows program addresses a critical need, getting students fully involved in green thinking and planning through education and advocacy. Sustainability Fellows focus on one or more projects of particular interest to them that meet university needs. Through the program, students also develop professional skill sets that will help them promote sustainability in future careers.
Our Student Fellows
Outreach and Education Sustainability Fellow: Andrew Aaflaq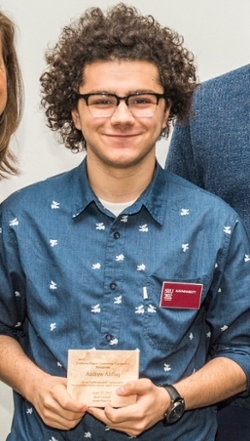 Andrew is a current paralegal and enviromental studies double major. In addition to conducting research for the office on topics such as green tech, campus sustainability initiatives, and IPM, he is currently working on a "Sustainability is for All Majors" campaign! His hope is to one day combine his passions in the environmental law field or work around sustainability in general.


Former Outreach and Education Sustainability Fellow: Julia Sanabria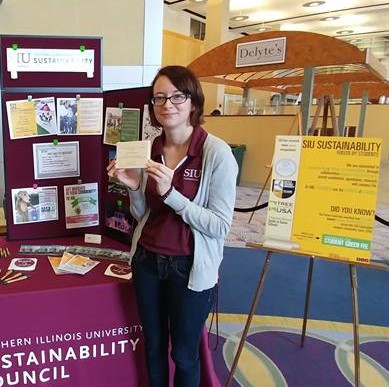 Julia is a master's student studying urban sustainability and climate change with the Geography and Environmental Resources Department. She believes that "integrating sustainability into all aspects of life will better serve our environment and economy in a more equitable way." Now that Julia has graduated, she has accepted an environmental management position in Kansas City where she will tracking sustainability data for facilities throughout the country! Congrats Julia!
Julia explains more of her role in the Sustainability office in her internship paper. She includes how our team works together "behind-the-scenes" in the day-to-days of office activities.
Former Recycling Programming Fellow: Elise Sawa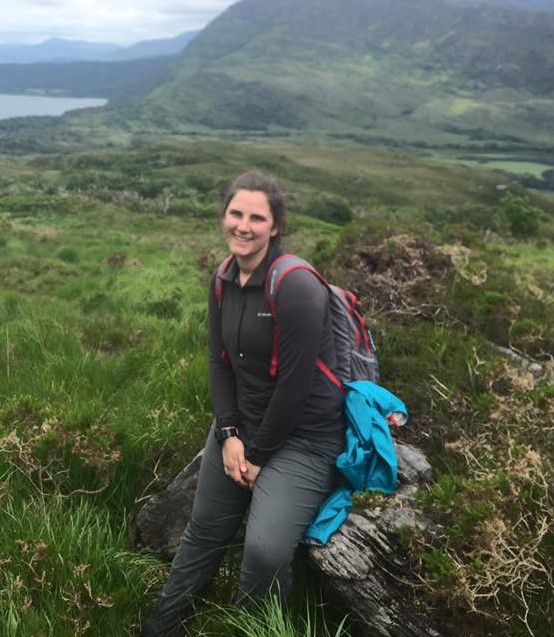 Elise is a forestry student with a minor in environmental studies. Not only did Elise manage the ink and toner recyling program, but worked on additional recycling programming as well! Now that she has graduated, she has accepted a forestry position in Idaho. Congrats Elise! 

Former Zero Waste Programming Fellow: Jatoya Hale
Jatoya is a Geography and Environmental Resources/GIS student. She is currently managing the ink and toner recycling program. In addition, she is developing a Zero Waste Events programming concept for SIU.
 
We are currently seeking Sustainability Fellows!
Are you passionate about positively impacting the world around you? Do you have ideas to help improve SIU? We are seeking students who are enthusiastic to work as a part of the Sustainability Office team! We strive to match your passion with a current need on campus as a part of this un-paid internship program. Students are expected to work a set schedule for 8-10 hours per week and perform duties in a professional manner. If you are interested in becoming a Sustainability Fellow, please contact us at sustainability@siu.edu. Include "Sustainability Fellow" in the subject line and tell us why you are interested in this role.